Every year the fashion trends keep changing, some years denims are in whereas some year it's just the solid colour pants that takes over. The half of 2023 is already gone and we can now very well suggest what's going to be the trending pants for women in winters. Here we have presented some of the best celebrity approved trousers that you must include in your fashion wardrobe today. Celebs from Priyanka Chopra, Sara Ali Khan to Ananya Panday, all seems to flaunting their casual fashion in stylish pants these days, let's have a look at their style trend:
Latest Trending Pants for Women
1. Hand Embroidered Flared Pants : Priyanka Chopra Style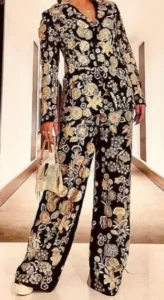 Gone are the days of skinny pants, now-a-days you will find variety in the style of flared pants. From ripped ones to the boot cut ones, to, this type of and embroidered flared pants, you can see the fashion trend shifting towards loose wide pants.
2. Cargo Pants for Women : Sara Ali Khan Style
Cargo pants were forever in fashion. Just since last few years it went missing as the skinny jeans took over the trends but cargos are back again. Cargo pants for women paired with halter neck top or crop tops gives a very casual and cool vibe.
3. Checkered Flared Pants : Alia Bhatt Style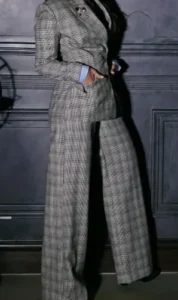 If you thought that the bossy corporate look is meant just for the office then you are pretty wrong. Check out how Alia Bhatt has created a nice casual look with the professional checkered flared style pants for women.
4. Leather Pants for Women : Deepika Padukone Style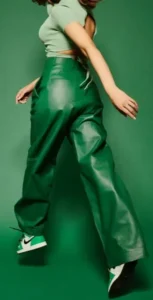 If we talk about women winter fashion then how can we not talk about the forever trending leather pants? Here check out how Deepika Padukodne have styled her green leather pants with a smart beat green crop top with a tie back design.
5. Flared Denim Pants with Side Cut : Ananya Panday Style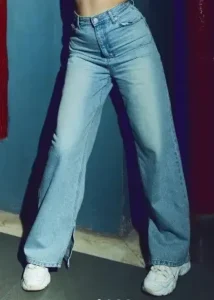 Denims can never go out of fashion; however the style and patterns may keep on changing. This year flared denims with distressed design are quite in fashion. Check out how Ananya Panday have styled her denim on denim look.
6. Solid Loose Pants with Statement Belt : Kriti Sanon Style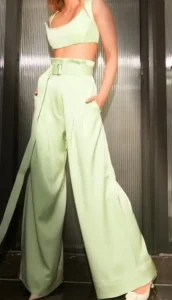 Pastel colours are in fashion. Opting for nice pastel colour solid flared pants like a sage green pants and styling it with the same colour statement belt will give you a nice cool look.