Aari work blouse designs perfectly compliment the grace of a silk saree. Women in South India mostly prefer wearing pattu sarees with aari work blouse designs for wedding and baby shower ceremony. In this blog post we have bought all the latest collection of aari blouse neck and hand designs. Let's have a look:
Silk Saree Simple Aari Work Blouse Designs Images – LATEST
Majority of the women prefers wearing simple and elegant silk saree blouse aari work designs. The whole idea remains that the saree look should be graceful and not gaudy.
This traditional South Indian blouse design is gaining popularity all across the globe. Even women from countries like USA, Canada, Malaysia, and many other gulf countries now ask for aari work blouses for pattu sarees. Let's see some of the latest trending aari work blouse designs back neck.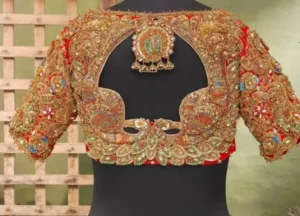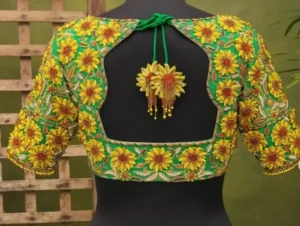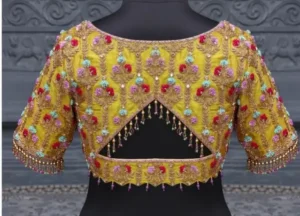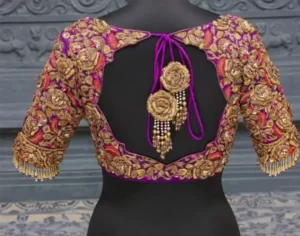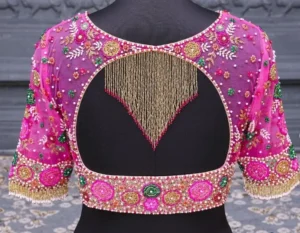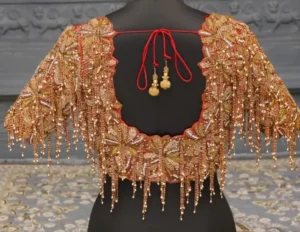 Bridal Aari Work Blouse Designs for Silk Sarees
Aari work includes intricate zari work detailing with beautiful patterns like lotus, peacock, etc. This type of work gives a very royal looks to the blouse and makes the silk saree look stunning. South Indian would-be-bride keeps on looking for the latest aari work blouse designs for wedding, Here we have listed the latest ones.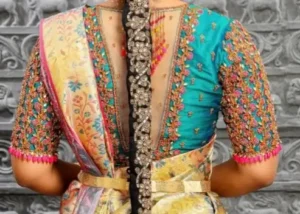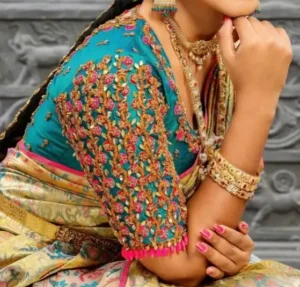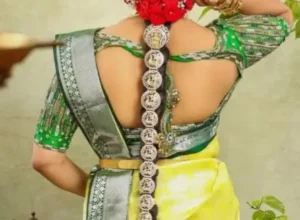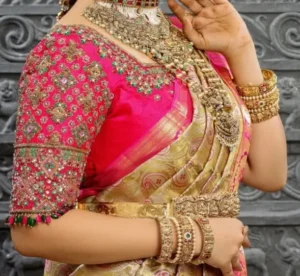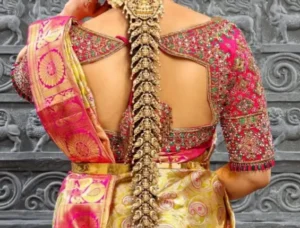 Aari Work Blouse Designs for Wedding this Year
Every South Indian bride-to-be and wedding guests wants to look their best at the wedding. Hence, they want to pair their Kanjivaram saree with the latest blouse designs. If you are looking for a source to tell you what's trending in the South Indian fashion blouses like the front and back neck style, aari or maggam work or the sleeves design, then we are here to help you. Check out some of the most trending aari work hand design and back pattern blouses that you can wear with your wedding saree this year.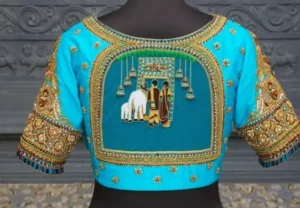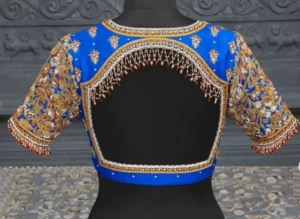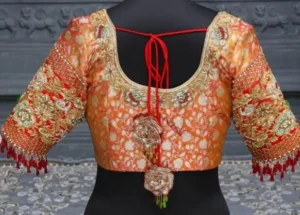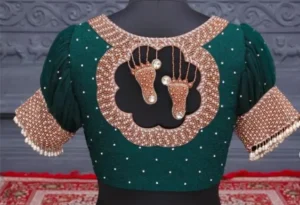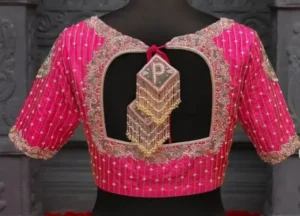 Silk Saree Aari Work Designs for Pattu Sarees
Silk sarees or pattu sarees are the charm of South India. But this charm doubles when your pair the pattu saris with royal aari work blouses for baby shower or wedding.  Usually these type of blouses are made in bold and bright colours like green, blue, purple, pink, red, maroon, magenta, etc but off lately many young women are preferring colours pastel colours like mint green, peach, baby pink, sky blue etc. Below are some of the most updated blouses that you can pair with your pattu sarees for occasions like wedding, festivals, baby shower, house warming, etc.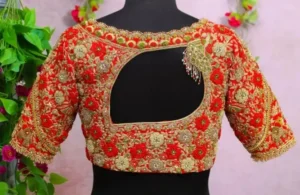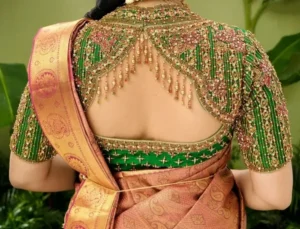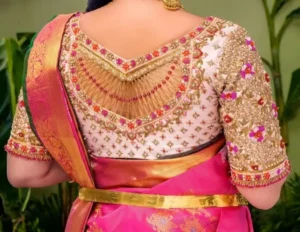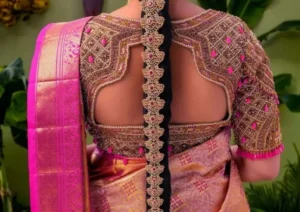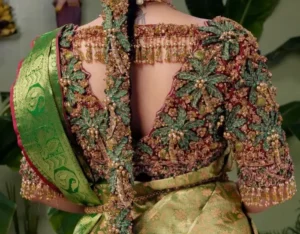 Aari Work Blouse Designs Back Neck
The sleeves and the back of the blouse are the most visible parts and hence they should have some unique design. Especially if the blouse back neck designs are unique and stylish then it gives a whole new dimension to your sari look. Check out some of the most stunning and unique blouses back designs for your kanjivaram saree.