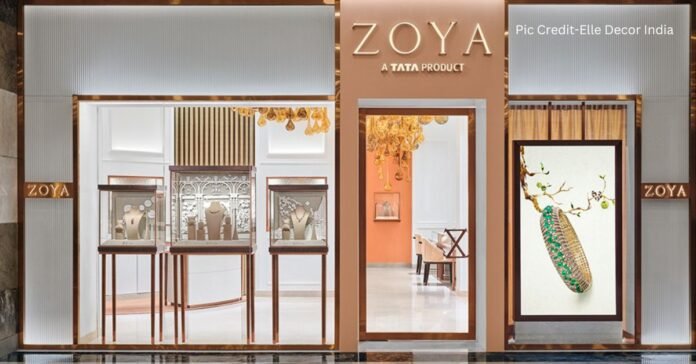 A selection of classic pieces from Zoya, the magnificent diamond store from the House of Tata, are featured in the "Sparkling Affirmations" campaign, which promotes the joy of giving. With the firm conviction that the quest of meaning is the essence of luxury, each exquisite item from Zoya is created using metaphors that honour its muse—the Zoya woman.
The jewellery, which exudes personality and character, is a testament to the premium maison's unwavering dedication to artistry and craftsmanship. The sentimental accessories by Zoya are the ideal mementos for festive events and unique celebrations.
The thoughtful selection in Zoya's gifting catalogue includes a variety of works of art from its expanding collection of fine jewellery. Designs for its collection of adaptable jewellery, which effortlessly completes morning to night outfits, draw inspiration from a diverse range of sources. The master designers at Zoya are inspired by well-known locations like Kashmir and Italy, as well as by Michelin-star chefs' fascinating cuisine, the power of a rainforest, and the old stepwell's architecture. The epic journey of the Zoya woman serves as a metaphor for inspirations, and both the design and the sentiment are reflections of her.
This holiday season, the luxury atelier adds a considerate touch to the gift-giving process that further honours the purchaser's careful sentiment in choosing this present for that special someone who will always be there for them. In addition to a personalised letter from the purchaser, Zoya provides a beautifully designed gift basket to the recipient of this meaningful memoir.
The opulent atelier also draws our focus to its superior bespoke services. Customers can collaborate with the jewellery designers at the atelier to design unique works of exquisite jewellery for their special occasions. Here, one may feel the brand's beating heart. Inspiration, thoughts, and discussions are all tossed into the melting pot to create the most original works that come from expressive thought and self-expression.
The Zoya Gift Card is a fantastic alternative for people who want to give the recipient the flexibility of choosing a special gift while still providing them with the warm, personalised luxury experience that is a hallmark of Zoya.